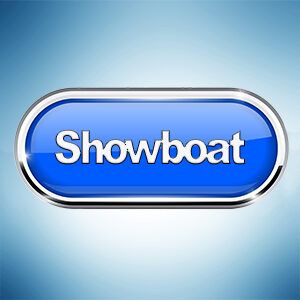 Showboat the musical features the music of Jerome Kern with lyrics by Oscar Hammerstein.
The story, based on Edna Ferber's novel of the same name, is set against the backdrop of the American Deep South at the beginning of the 20th Century, and tells a powerful story of freedom, loyalty and love.  It is a tale that spans over 40 years, which chronicles the lives of the stage hands, performers and dock workers on a Mississippi River show boat called the "Cotton Blossom".
It is said to be one of the most romantic musicals of all time.
Showboat Backing Tracks – After The Ball … Bill … Can't Help Lovin' That Man …  Here Comes The Showboat … I Might Fall Back On You … It's Only Make Believe … Life Upon The Wicked Stage … Ol' Man River … Make Believe … Til Good Luck Comes My Way … Queenie's Ballyhoo … Why Do I Love You …
| Listen | Song Title | Artist | Genre | BV | Price | Buy |
| --- | --- | --- | --- | --- | --- | --- |