Frequently Asked Questions

Backing Track Download FAQ
Welcome to Successful Singing's Backing Tracks. All our backing tracks are available for instant mp3 download. Tracks are listed Alphabetically by Artist, or have been listed under their particular genre, alternatively you can use the search bar to help you search for a particular song title or an artist.
Listen to the a sample of the track before you buy:
To hear a sample, press the play button under the track you wish to hear. Our backing tracks may contain backing vocals. If you need help with this, please ask.
I can't find what I'm looking for:
In the first instance try the search facility at the top of the page. The search bar below will search both song names and artist names within our database. To help, try to be specific with your word search eg. Greatest Showman. If you searched 'Showman', it will narrow your search, rather than pulling up all the songs with Greatest in the title too. You can also contact us if you can't find what you're looking for and we'll do our best to help.
Instant Download:
If you wish to purchase it, click the 'add to cart' button. Your shopping basket will appear near the top right of the page. When you have finished browsing and shopping, simply click the 'checkout. We use Paypal as our payment merchant, however you do not need a Paypal account to use this facility. You also have the option to pay by credit and debit cards..
Once you have paid for your purchase, you will be automatically taken to a page on our website, where you will find the download links for your purchases and your backing track can be instantly downloaded. Please note these download links are only active for 24 hours. A confirmation email will be sent to you also containing a link to your backing track downloads. This email will go to the address you used to checkout with Paypal.
Please Note – The download links are only active for 24 hours. Please ensure that you have downloaded your tracks to your preferred device in this time.
How to save your mp3 file
Once you have finished the checkout procedure from Paypal, you will be transferred to an automatic checkout success page from our website. Please don't skip this step as it will contain the links to your purchases as you scroll down the page.
These links are also emailed to you automatically. It uses the email address you have registered with Paypal. Please look in your junk or spam folders for your email if you haven't received it, as it often hides there.
You will need to download the file to your computer or device, as the links will soon expire There's is also a limit on how many times you can play them on-line.
Click one of the links and it should download automatically to your computer. This usually goes to wherever you have configured your downloads to be saved.
Sometimes you may see this black screen, with the track starting to automatically play as shown below: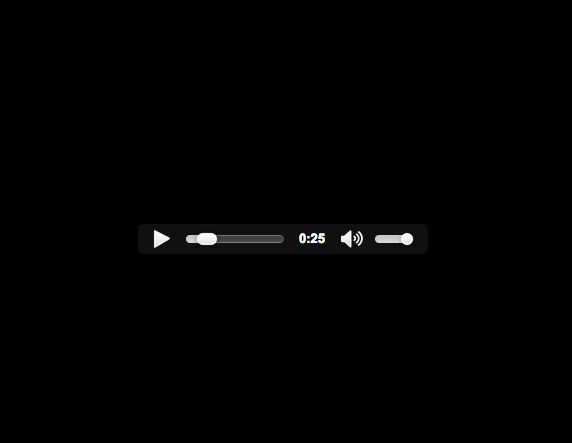 You will need to right click your mouse and then click 'save as' or 'save link as' in the option box that opens. Click on "Save As" Choose where you want it saved on your computer and click on save.
If you can't get this option box to appear, then you will need to configure your mouse settings on your computer to enable the right click facility.
The track is now saved on your computer and can be added into your media player. Repeat the process to save all your purchased tracks.
If you find that the links have expired, please contact us and we will issue new ones for you
To save your track onto Mobile device
IOS
Press the share icon at bottom of screen (a square with an up arrow) and save to your files.
Android
Press and hold the Play button for 2 seconds or more and save file to your device.
Any problems with your download, please get in touch with us and we will talk you through it.