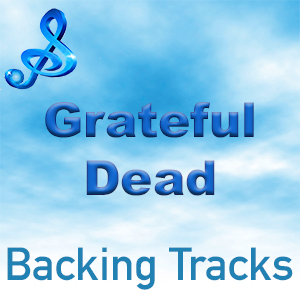 Grateful Dead (The) was an American rock band formed in 1965. Ranging from quintet to septet,
The band was inducted into the Rock and Roll Hall of Fame in 1994 and have sold more than 35 million albums worldwide.
The Grateful Dead's toured constantly throughout their career, playing more than 2,300 concerts, to an estimated total of 25 million people and with audiences of up to 80,000 attending a single show.
On February 10, 2007, they received a Grammy Lifetime Achievement Award. The award was accepted on behalf of the band by Mickey Hart and Bill Kreutzmann.
In 2015 Weir, Lesh, Kreutzmann, and Hart came together again for the Fare Thee Well tour, a commemoration of Grateful Dead's 50th anniversary that they announced would also be their final performance as the Dead.
Backing Tracks – Casey Jones  …  Friend Of The Devil  …  Touch Of Grey  …  Trucking  …  
| Listen | Song Title | Artist | Genre | BV | Price | Buy |
| --- | --- | --- | --- | --- | --- | --- |