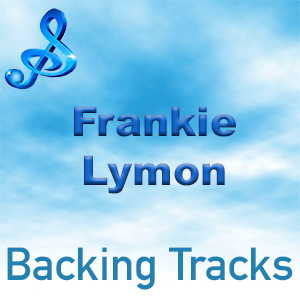 Frankie Lymon was an American rock and roll/rhythm and blues singer and songwriter, best known as the lead singer of the early rock and roll group The Teenagers.
The group was composed of five boys, all in their early to mid-teens whose first single "Why Do Fools Fall in Love," was also their biggest hit. Six other top blues 10 singles followed over the next year or so.
Lymon had officially departed from the group by September 1957 and as a solo artist was not nearly as successful as he had been with the Teenagers. His highest-charting solo hit was a cover of Bobby Day's "Little Bitty Pretty One", which peaked at No. 58 on the Hot 100 pop chart in 1960.
As a result of drug dependence, Frankie Lymons' life was cut short at the tender age of 25 years.
Frankie Lymon and the Teenagers were inducted into the Rock and Roll Hall of Fame in 1993, and into the Vocal Group Hall of Fame in 2000.
Frankie Lymon Backing Tracks – A B C Of Love  …  Goody Goody  …   Little Bitty Pretty One  …  Why Do Fools Fall In Love   …  
| Listen | Song Title | Artist | Genre | BV | Price | Buy |
| --- | --- | --- | --- | --- | --- | --- |