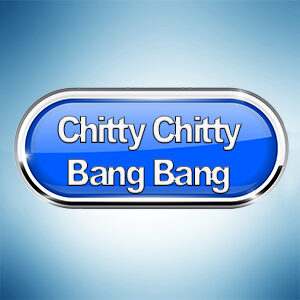 Based on the 1968 film of the same name, Chitty Chitty Bang Bang tells the story of an eccentric inventor named Caractacus Potts who, with the help of his children Jeremy and Jemima, sets about restoring an old race car from a scrap heap.
Soon, they discover the car has magical properties including the ability to float and take flight. However, trouble occurs when the evil Baron Bomburst desires the magic car for himself. Along with the delectable Truly Scrumptious, Caractacus and the children head to Vulgaria to rescue Grandpa Potts (who has been kidnapped by the bumbling duo, Boris and Goran) and rid the kingdom of its tyrannical, child-hating rulers.
With a fantastical flying car, a heartwarming love story, and whole bunch of teamwork, Chitty Chitty Bang Bang is a fun-filled musical for all the family.
Chitty Chitty Bang Bang Backing Tracks – Chitty Chitty Bang Bang …   Doll On A Music Box…  Hushabye Mountain…  Toot Sweets…  Truly Scrumptious…
| Listen | Song Title | Artist | Genre | BV | Price | Buy |
| --- | --- | --- | --- | --- | --- | --- |