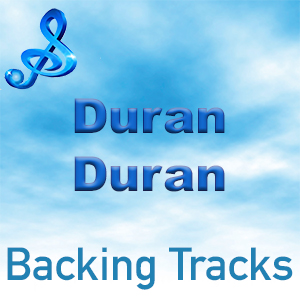 Duran Duran: Girls On Film… Hungry Like A Wolf… Reflex… Rio… Wild Boys…
They are an English pop band formed in Birmingham in 1978. At first, they were generally considered part of the New Romantic scene, alongside bands such as Spandau Ballet, but they shed this image: using marketing and fashion to build a more refined presentation.
They have had 14 singles in the top 10 of the UK Singles Chart and 21 in the Billboard Hot 100, and have sold over 100 million records worldwide. They have won a number of awards throughout their career: two Brit Awards including the 2004 award for Outstanding Contribution to Music, two Grammy Awards, and an MTV Video Music Award for Lifetime Achievement. Duran Duran were inducted into the Rock & Roll Hall Of Fame in 2022.
Backing Tracks : All She Wants … A View To A Kill … Come Undone … Girls On Film … Hold Back The Rain … Hungry Like The Wolf … I Don't Want Your Love … Is There Something I Should Know … New Moon On Monday … New Religion … Notorious … Ordinary World … Planet Earth … Pressure Off … Reach Up For The Sunrise … Reflex … Rio … Save A Prayer … Skin Trade … Union Of The Snake … What Happens Tomorrow … Wild Boys …
| Listen | Song Title | Artist | Genre | BV | Price | Buy |
| --- | --- | --- | --- | --- | --- | --- |