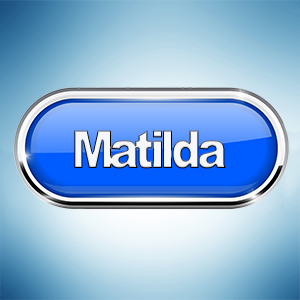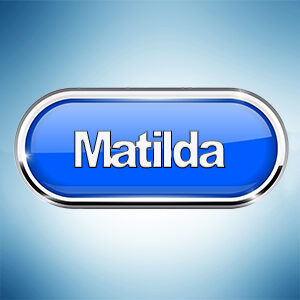 Matilda Backing Tracks – Naughty, Miracle, Revolting Children, When I Grow Up
Matilda the Musical is based on a novel by Roald Dahl. The story centres around Matilda a little girl with the gift of telekinesis (moving objects with mind-power), who loves reading, overcomes obstacles caused by her family and school, and helps her teacher to reclaim her life.
The musical received its West End premiere on 24 November 2011 at the Cambridge Theatre and its Broadway premiere on 11 April 2013 at the Shubert Theatre.
Matilda has received widespread acclaim, winning seven 2012 Olivier Awards, including Best New Musical. At the 2013 Olivier Awards and at the 2013 Tony Awards, the show won five awards, including the Tony Award for Best Book of a Musical.
| Listen | Song Title | Artist | Genre | BV | Price | Buy |
| --- | --- | --- | --- | --- | --- | --- |
SYNOPSIS
Matilda is the story of an extraordinary little girl with extraordinary powers. The daughter of abusive parents, Matilda finds refuge in library books, which she reads quickly and in creating her own stories. Things are no better at school, where Matilda also must face a tyrannical and cruel headmistress, Miss Trunchbull, who believes in Crunchem Hall's motto: "Bambinatum est Magitum," or "Children are Maggots." She finds companionship in her teacher, Miss Honey, though well-intentioned, is shy and fragile. Brave little Matilda knows she has to stand up against the adults in her world, and in doing so, discovers her own remarkable powers. Matilda's bravery teaches Miss Honey and her classmates an important lesson — that even though life can be hard, "nobody but me is gonna change my story" so "sometimes you have to be a little bit naughty."
Matilda Backing Tracks
Acrobat Story 1 … Acrobat Story 2 … Acrobat Story 3 … Acrobat Story 4 … All I Know … Arrival Of The Russia … Bookworm … Bows … Bruce … Chokey And Chalk … Entre Acte … Get The Newt Off … Good Luck With The To … Green Hair … Hammer (The) … Hammer To Wormwoods … Hat Business To Wormwood … Hear A Story … I'm So Clever … Into The Classroom … Loud … Miracle … My House … Naughty … Pathetic … Perhaps A Child … Phone Call And More … Prison Camp … Quiet … Revolting Children … School Song … Second Glass Tipping … They Had Found Each Other … This Little Girl … Trunchbull Office … Trunchbull Revelation … Trunchbulls Jug … Walk To Miss Honey … We're Going To Spain … What Are You Doing … When I Grow Up …