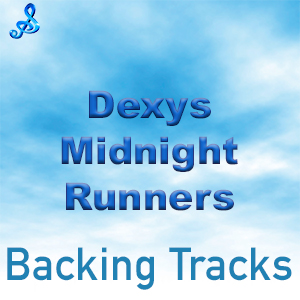 Dexys Midnight Runners Backing Tracks – Come On Eileen … Geno
Dexys Midnight Runners are a British pop band that formed in 1978 in Birmingham, England. The band is best known for their 1982 hit single "Come On Eileen", which reached number one on the UK and US singles charts.
| Listen | Song Title | Artist | Genre | BV | Price | Buy |
| --- | --- | --- | --- | --- | --- | --- |
The group was formed by school friends Kevin Rowland and Kevin "Al" Archer. In 1976, Rowland and Archer had joined forces with bassist Pete Williams (ex-Merton Parkas) and keyboardist Andy "Stoker" Growcott, who had both been members of the Birmingham-based rock and soul group The Bureau. The newly formed Dexys released their debut single "Dance Stance" in 1979 and released their first album Searching for the Young Soul Rebels that same year.
The group had their biggest success with the single "Come On Eileen" in 1982, which sold over 1.5 million copies and reached number one in both the UK and US singles charts. Dexys went on to release three more albums; Don't Stand Me Down (1985), Too-Rye-Ay (1982), and The Projected Passion Revue (1986).
The group disbanded in 1987. Rowland reformed Dexys in 2003, releasing the album One Day I'm Going to Soar (2012). The group continues to tour and perform.
Dexys Midnight Runners Backing Tracks
Come On Eileen … Geno