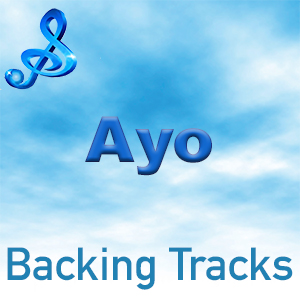 Ayo Backing Tracks Help Is Coming … Slow Slow (Run Run) … Without You
Ayo – Joy Olasunmibo Ogunmakin is a German singer, songwriter and actress.
Her debut album 'Joyful' was released in 2006. It achieved Double-Platinum status in France, Platinum in Germany and Poland, and Gold status in Switzerland, Italy, and Greece. The album was released in the United States in late 2007.
| Listen | Song Title | Artist | Genre | BV | Price | Buy |
| --- | --- | --- | --- | --- | --- | --- |
Ayo took up violin at an early age and then piano. In addition, she learnt guitar. As a teen, she wrote her first song. Her father was a part-time DJ and recognised her singing talent. He recorded demos for her and encouraged her to take up a musical career. In her early 20's she moved to the UK and signed with a record company.
2006 saw the release of her first album, 'Joyful', which she promoted with a tour of Germany, the US and Canada. Album number 2, 'Gravity At Last', appeared in 2008. It reached #1 in the French charts.
She named her third album, 'Billie-Eve'. The critically acclaimed 'Ticket to the World' followed in 2013 which subsequently led to a Globe de Cristal Award in the category of Best Female Performer. Ayọ's self-titled fifth album was released in 2017.
Albums
Joyful (2006)
Gravity at Last (2008)
Billie-Eve (2011)
Ticket to the World (2013)
Ayọ (2017)
Royal (2020)
Ayo Backing Tracks
Help Is Coming … Slow Slow (Run Run) … Without You