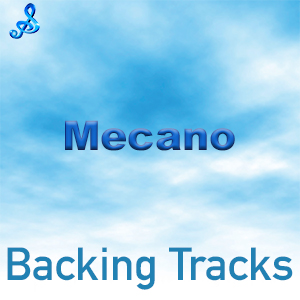 Mecano Backing Tracks : "Hoy No Me Puedo Levantar" ("I Can't Get Up Today")
Mecano was a Spanish synthpop ensemble created by brothers Nacho and José María Cano, along with singer Ana Torroja.
| Listen | Song Title | Artist | Genre | BV | Price | Buy |
| --- | --- | --- | --- | --- | --- | --- |
The band achieved its initial popularity with its debut single, "Hoy no me puedo levantar" ("I Can't Get Up Today"), a song about youth boredom and hangovers. Their first, self-titled album became a collection of classics that would later represent Spanish 1980s pop music.
Formed in 1981 and active until 1992, Mecano became one of the most successful Spanish pop bands of all time. The band is still the best-selling Spanish band, with over 25 million records worldwide.
In 2005, Mecano's music was adapted into the successful musical Hoy no me puedo levantar, which opened productions in Spain and Mexico. After two years, it was announced that the musical had been seen by more than 1,500,000 spectators in both countries, making it the most successful original production in Spanish of all times. With music and lyrics by José María Cano and Nacho Cano, former members of the band it is based on 32 of the band's greatest hits. The musical centers on a pair of impoverished musicians trying to be part of La Movida Madrileña, after the fall of Francisco Franco's dictatorship. It portrays the boys trying to survive in Madrid, under the shadow of drugs and AIDS.
Mecano Backing Tracks
Hoy No Me Puedo Levantar ("I Can't Get Up Today")
Lyrics
Hoy no me puedo levantar
El fin de semana me dejó fatal
Toda la noche sin dormir
Bebiendo, fumando y sin parar de reír
Hoy no me puedo levantar
Nada me puede hacer andar
No sé qué es lo que voy a hacer
Me duelen las piernas, me duelen los brazos
Me duelen los ojos, me duelen las manos
Hoy no me puedo concentrar
Tengo la cabeza para reventar
Es la resaca del champan
Burbujas que suben y después se van
Hoy no me levanto estoy que no ando
Hoy me quedo en casa guardando la cama
Hay que ir al trabajo, no me da la gana
Me duelen las piernas, me duelen los brazos
Me duelen los ojos, me duelen las manos
Hoy no me puedo levantar
Nada me puede hacer andar
Hoy no me puedo levantar
El fin de semana me dejó fatal
Toda la noche sin dormir
Bebiendo, fumando y sin parar de reír
Hoy no me puedo levantar (hoy no me puedo levantar)