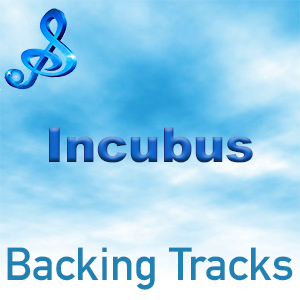 Incubus Backing Tracks -Absolution Calling … Drive … Nice To Know You … No Fun … Pardon Me … Stellar …
Incubus is an American rock band from Calabasas, California. The band was formed in 1991 by vocalist Brandon Boyd, lead guitarist Mike Einziger, and drummer Jose Pasillas while enrolled in Calabasas High School and later expanded to include bassist Alex "Dirk Lance" Katunich, and Gavin "DJ Lyfe" Koppell; both of whom were eventually replaced by bassist Ben Kenney and DJ Kilmore respectively.
Incubus has attained commercial success, reaching multi-platinum sales, as well as releasing several successful singles. Worldwide and has sold over 23 million albums.
| Listen | Song Title | Artist | Genre | BV | Price | Buy |
| --- | --- | --- | --- | --- | --- | --- |
Over the course of their career, Incubus has incorporated elements from a variety of genres and styles making it difficult to classify their sound (although they are generally placed in the 'Rock category'). From the mid 2000s, Incubus began to adopt a softer sound, moving from rock towards a more pop music tone. They cite artists such as Rage Against The Machine, Red Hot Chilli Peppers and Beastie Boys as musical influences.
Incubus Backing Tracks
Absolution Calling … Drive … Nice To Know You … No Fun … Pardon Me … Stellar …