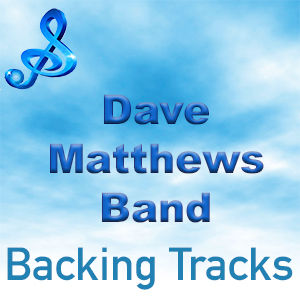 Dave Matthews Band Backing Tracks – American Baby. … Ants Marching… Space Between… Best Of What's Around… Crush… Dancing Nancies… Dream Girl… Everyday… Grey Street… Proudest Monkey… Rhyme And Reason… Satellite… So Much To Say… Too Much… Tripping Billies… Typical Situation … What Would You Say… 40…
Dave Matthews Band was formed in the early 1990's by self-taught vocalist/musician, Dave Matthews.
| Listen | Song Title | Artist | Genre | BV | Price | Buy |
| --- | --- | --- | --- | --- | --- | --- |
He brought together several musicians including a – bassist, saxophonist, violinist, drummer and keyboardist They put together a demo tape and through college tours, the band developed a devoted following. In 1994 they released their major label debut, Under The Table And Dreaming, which went to No. 11 in the Billboard 200 and they followed this up with a string of popular albums.
The group's 2018 album debuted at number one on the Billboard 200 chart, making Dave Matthews Band the first group to have seven consecutive studio albums debut at the top.
Dave Matthews Band Backing Tracks
American Baby. … Ants Marching… Space Between… Best Of What's Around… Crush… Dancing Nancies… Dream Girl… Everyday… For You (with Johnny Cash) … Grey Street… Proudest Monkey…Rhyme And Reason… Satellite… So Much To Say… Too Much… Tripping Billies… Typical Situation … What Would You Say… 40…