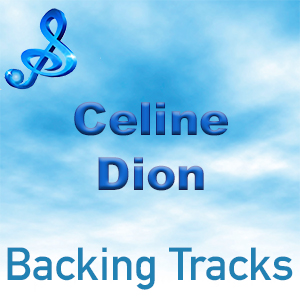 Celine Dion Backing Tracks – Beauty And The Beast … My Heart Will Go On … Immortality … Petit Papa Noel
Celine Dion – Céline Marie Claudette Dion, (born 30 March 1968), is a French Canadian singer who first gained international recognition in the 1980's by winning both the 1982 Yamaha World Popular Song Festival and the 1988 Eurovision Song Contest where she represented Switzerland. She released a series of French albums during the 1980s, but then released her debut English-language album, "Unison" in 1990 which established her as a pop artist in North America and other English-speaking areas of the world.
| Listen | Song Title | Artist | Genre | BV | Price | Buy |
| --- | --- | --- | --- | --- | --- | --- |
More About Celine Dion
Born the youngest of 14 children in rural Canada, Celine Dion came from an extremely musical family. Her parents were both musicians and ran a small club nearby, where the whole Dion family would gather at weekends to perform for the local community.
Celine Dion began singing on stage at the age of five, and by the time she was twelve had written a song in French that would attract the attention of personal manager Rene Angelil; later to become her husband.
Angelil was so convinced of Celine Dion's potential that he re-mortgaged his own house to fund her debut album. By 1983, she had become the first Canadian to receive a gold record in France and in 1984 she added to her already impressive list of achievements a performance for the late Pope John Paul II when he visited Quebec.
In 1988, Celine Dion, already a superstar in her native Quebec, won the Eurovision Song Contest in Dublin and shortly after cemented her international success by releasing the soundtrack to the Disney film Beauty and the Beast. This achievement earned her a number one single, an Oscar and a Grammy.
Her hit album The Colour of My Love and the single from it Think Twice topped their respective charts for five weeks running, the first time this had happened since the Beatles managed it in 1965.
Celine Dion's most famous track My Heart Will Go On from the motion picture Titanic featured both on the album Titanic and Let's Talk About Love, both albums selling twenty-seven million copies each.
In 1999, she decided to take a break from show business to concentrate on her family, and baby Rene-Charles was born in 2001.
2002 saw the return of Celine Dion to the limelight with her album A New Day Has Come. The following year, the singer committed herself to performing five nights a week for the next three years in her own Las Vegas show. The 90-minute extravaganza was held at the Colosseum at Caesar's Palace in a 4,000-seat arena designed especially for her show.
Five consecutive years of sell-out shows followed and after the gig came to an end, she embarked on a year-long tour of the world in 2008-2009. Dion visited 25 countries across five continents and played for millions of fans.
In 2010 twins Eddy and Nelson, named after record producer and family friend Eddy Marnay and former South Africa president Nelson Mandela, were born.
Six weeks after they were born, the twins were revealed to the world in December 2010 when they appeared on the cover of Hello! Canada with their mother. In February 2011, Celine Dion and her family arrived in Las Vegas ahead of her return to the Colosseum in Caesars Palace, where a three-year residency for seventy shows a year, beginning on 15 March 2011, was due to begin.
Celine Dion also achieved a new milestone when she performed at the 83rd Academy Awards, a record sixth time she was gracing the stage at the high profile event.
On January 14, 2016, Angélil lost his battle with cancer and passed away at the age of 73 in the family's Las Vegas home.
Celine Dion remains a popular entertainer and is the second-highest earning musician in history.
Celine Dion Backing Tracks

A Cause … All By Myself … All The Way … Alone … Always Be Your Girl … A Mothers Prayer … A New Day Has Come … Ashes … Ave Maria … A Whole New World …
Baby Close Your Eyes … Beautiful Boy … Beauty And The Beast … Because You Love Me … Billy … Brahms Lullaby … Breakaway …
Calling You … Call The Man … C'est Pour Toi … Christmas Eve … Colour Of My Love … Come To Me … Comment T'aimer …
D'amour Ou D'amitie … Dance With My Father … Dans Un Autre Monde … Declaration Of Love … Des Mots Qui Sonnet … Destin … Don't Save It All For Christmas Day … Dreaming Of You …
En Attendant Ses Pas … Eyes On Me …
Falling Into You … First Time Ever I Saw Your Face …
Glory Allelulia … God Bless America … Goodbye's The Saddest Word …
Have You Ever Been In Love … Here There And Everywhere …
I Don't Know … I Drove All Night … If I Could … If That's What It Takes … If There Was Any Other Way … If Walls Could Talk … If We Could Start Over … If You Ask Me … I Hate You Then I Love You … I Know What Love Is … I Love You … I'm Alive … Immortality … I'm Your Angel … In Some Small Way … It's All Coming Back To Me Now … It's Hard To Say Goodbye … I've Got The Whole World On A String … I Want You To Need Me … J
e Danse Dans Ma Tete … Je Ne Veux Pas … Je Sai Pas … Je T'amie Encore … J'Attendais … Just Walk Away …
L'Amour Existe Encore … Le Ballet … Le Loup … Le Memoire D'Abraham … Les Derniers Seront Les Premiers … Lets Talk About Love … Live … Love Can Move Mountains … Love Doesn't Ask Why … Love Is All We Need … Love Is On The Way … Love Me Back To Life …
Make You Happy … Miles To Go … Miracle … Misled … Mon Homme … Move Any Mountain … My Heart Will Go On … My Love … My Precious One …
Natural Woman … Ne Partez Pas Sans Moi … New Day … No Living Without Loving You … Nothing Broken But My Heart …
O Holy Night … Only One Road … One Heart … On Ne Change Pas …
Papillon … Parler A Mon Pere … Petit Papa Noel … Pour Que Tu M'aimes Encore …
Quando On Na Que L'amour …
Regarde Moi … Right In Front Of You … River Deep Mountain High …
Seduces Me … Send Me A Lover … Sil Suffisalt D'aimaer … Sleep Tight … Someday When I Stop Loving You … Sous Le Vent … Stand By Your Side … Surprise Surprise …
Taking Chances … Tellement J'ai D'amour Pour Toi … Tell Him … Ten Days … Thank You … That's The Way It Is … The Magic Of Christmas Day … The Power Of Love … The Power Of The Dream … The Prayer … The Reason … Then You Look At Me … These Are Special Times … Think Twice … This Time … To Love Again … To Love You More … Treat Her Like A Lady …
Unfinished Songs … Us …
Vole … Water And A Flame … When I Fall In Love … When I Need You … Where Does My Heart Beat Now … Where Is The Love …
You And I … Ziggy … Zora Sourit …