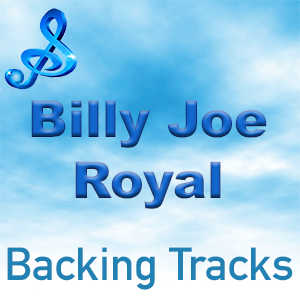 Billy Joe Royal Backing Tracks – Down In The Boondocks … Knew You When
Billy Joe Royal (April 3, 1942 – October 6, 2015) was an American country soul singer.
He was signed to Columbia Records in 1965 and released his best known track "Down In the Boondocks"
He followed up his initial success with the single "I Knew You When". Both these songs were written by Joe South.
| Listen | Song Title | Artist | Genre | BV | Price | Buy |
| --- | --- | --- | --- | --- | --- | --- |
By the late 1970s, Royal had become a regular performer in Las Vegas, and also appeared as an actor in movies and on television.
His last hit on the US pop charts was in 1978 but by the mid 1980's, h'ed crossed over into the Country Music charts.
Royal later experienced a resurgence in popularity during the 2000s due to regular airplay on Country and Classic radio stations. His music was exposed to younger generations through a movement known as The Beat Army which was an online music.
Royal continued to tour regularly, performing concerts at casinos, music festivals, and clubs in North America, Japan, and throughout Europe.
His discography consists of 14 studio albums and 37 singles. Of his 37 singles, 16 charted on the U.S. Billboard Hot 100 chart between 1965 and 1978 and 15 charted on the U.S. Billboard Hot Country Songs chart between 1985 and 1992.
Billy Joe Royal Backing Tracks