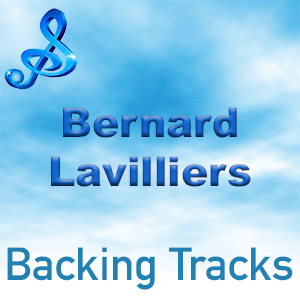 Bernard Lavilliers Backing Tracks – Betty … If … L'ete … Melody Tempo Harmony … Stand The Ghetto
Bernard Oulion (born 7 October 1946), known professionally as Bernard Lavilliers, is a French singer-songwriter and actor.
After a troubled childhood he served an apprenticeship at a munitions factory, learning to work as a metal turner. During this time he developed a passionate interest in music, was busy writing songs and singing in local bars by night.
At the end of 1967 Bernard moved to Paris where he began performing on the cabaret circuit. It was there that the young singer was 'discovered' by Jean-Pierre Hébrard, artistic director of the Decca label, who immediately offered him a record deal. Bernard went into the studio, to record two singles and a début album.
| Listen | Song Title | Artist | Genre | BV | Price | Buy |
| --- | --- | --- | --- | --- | --- | --- |
In June 71 Bernard performed at a famous Brazilian cabaret in Paris. In October he signed to a new label and recorded his second album, "Les poètes". The album was released in 1972). At this point Bernard was touring alone, accompanying himself on the guitar.
Lavilliers's third album,"Le Stéfanois", (recorded in 1975) that marked a real turning-point in his career. The song "San Salvador established his reputation as a gifted singer/songwriter.
As he became a well-known name on the French music scene he signed to another new label and recorded his fourth album, "Barbares". He ventured into a new rock territory and followed the album with a concert at the Théâtre de la Ville in Paris (November 76), his first performance at a major venue.
By now the singer was well on the way to stardom and the release of the album, "15ème Round", in 1977. The album was highly acclaimed by the critics and the single "Juke Box", rocketed to the top of the French charts.
Bernard travelled extensively and his music is heavily influenced by the countries he has visited. These incluse reggae, bossa nova and latin American as well as pop and rock.
The artist continued to release new music and give live prformances.
Bernard Lavilliers Backing Tracks
Betty … If … L'ete … Melody Tempo Harmony … Stand The Ghetto