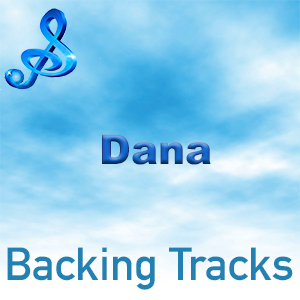 Dana Backing Tracks – All Kinds of Everything … It's Gonna Be A Cold Cold Christmas
Dana Rosemary Scallon (born Rosemary Brown on 30 August 1951), known in her singing career as Dana, is an Irish singer While still a schoolgirl she won the 1970 Eurovision Song Contest with "All Kinds of Everything". It became a worldwide million-seller and launched her music career.
She entered politics in 1997, as Dana Rosemary Scallon, running unsuccessfully in the Irish presidential election, but later being elected as a Member of the European Parliament from 1999 to 2004.
| Listen | Song Title | Artist | Genre | BV | Price | Buy |
| --- | --- | --- | --- | --- | --- | --- |
Snowdrops and daffodils
Butterflies and bees
Sailboats and fishermen
Things of the sea
Wishing-wells
Wedding bells
Early morning dew
All kinds of everything remind me of you
Seagulls and aeroplanes
Things of the sky
Winds that go howlin'
Breezes that sigh
City sights
Neon lights
Grey skies or blue
All kinds of everything remind me of you
Summertime
Wintertime
Spring and autumn too
Monday
Tuesday every day
I think of you
Dances
Romances
Things of the night
Sunshine and holidays
Postcards to write
Budding trees
Autumn leaves
A snowflake or two
All kinds of everything remind me of you
Summertime
Wintertime
Spring and autumn too
Seasons will never change
The way that I love you
Dances
Romances
Things of the night
Sunshine and holidays
Postcards to write
Budding trees
Autumn leaves
A snowflake or two
All kinds of everything remind me of you
All kinds of everything remind me of you