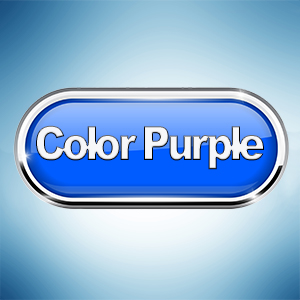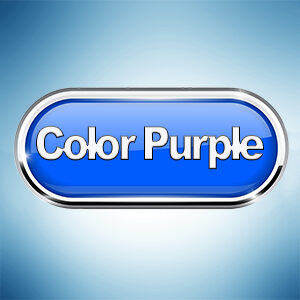 The Color Purple Backing Tracks – Push Da Button, Sister, Miss Celie's Blues
The Color Purple is a musical with a book by Marsha Norman and music and lyrics by Stephen Bray, Brenda Russell, and Allee Willis. Based on the 1982 novel by Alice Walker, the show follows the journey of Celie, an African-American woman in the American South from the early to mid-20th century.
The original Broadway production ran from 2005 to 2008, earning eleven Tony Award nominations in 2006. An enthusiastically acclaimed Broadway revival opened in late 2015 and ran through early 2017, winning two 2016 Tony Awards—including Best Revival of a Musical.
| Listen | Song Title | Artist | Genre | BV | Price | Buy |
| --- | --- | --- | --- | --- | --- | --- |
Synopsis
Act I
On a Sunday morning in 1909, fourteen-year-old Celie – who has had one child by her father Alphonso and is now pregnant with her second – plays a clapping game with her younger sister Nettie. While attending services with the other members of their rural Georgia community, Celie goes into labor and is dragged out of the church as the congregation quietly looks on ("Huckleberry Pie/Mysterious Ways"). After Celie gives birth to a son, her father takes the child away and bluntly tells her he is going to get rid of it like the last one. Celie quietly says goodbye to her newborn and asks God for a sign ("Somebody Gonna Love You").
Four years later, local farmer and widower Albert "Mister" Johnson approaches Alphonso and asks permission to marry one of his daughters. Alphonso agrees, offering him Celie, instead of Nettie, and throwing a cow into the bargain. Although the girls promise never to be separated, Celie goes with Mister to save Nettie's dreams of becoming a teacher ("Our Prayer"). The local Church Ladies cluck their approval ("That Fine Mister") while Mister's field hands introduce Celie to a life of hard work ("Big Dog").
One day, Nettie arrives, explaining that she is tired of Alphonso's lecherous attentions and asking if she can stay. Mister agrees, but later attacks Nettie while she is walking to school. She fights back, prompting Mister to kick her out. Celie protests, but Mister swears they will never see each other again. As she leaves Mister's property, Nettie promises to write to Celie. But when she goes to the mailbox the next day, Mister slams the mailbox shut, threatening to kill her if he ever sees her touch it. ("Lily of the Field").
In 1920, Mister's son Harpo brings home Sofia, a strong-willed woman whom he later marries ("Dear God – Sofia"). When he complains that he is tired of Sofia bossing him around, Mister and Celie tell him the only way to get her to listen is to beat her. Harpo attempts to do so but ends up being beaten by Sofia ("A Tree Named Sofia"). After confronting Celie, Sofia learns the extent of Mister's cruelty and tells Celie to stand up for herself before leaving home to spend time with her sisters ("Hell No!").
Harpo decides to turn his house into a juke joint and engages in an affair with a waitress named Squeak, who moves in with him ("Brown Betty"). Sometime later, the community prepares for the arrival of jazz singer Shug Avery, who is revealed to be Mister's longtime lover ("Shug Avery Comin' to Town"). But when Shug arrives with her band, she is in such bad shape that Celie nurses her back to health in spite of local disapproval ("All We've Got to Say").
While tailoring a dress for Shug's debut, Celie experiences feelings of warmth and tenderness for the first time ("Dear God – Shug"). Shug, meanwhile, learns more about Celie's relationship with Mister and encourages her to find her inner strength ("Too Beautiful for Words"').
That night, at Harpo's Juke Joint, Shug brings down the house with a raucous blues number ("Push Da Button"). Sofia arrives with her new boyfriend Buster and dances with Harpo, prompting Squeak to pick a fight with her ("Uh Oh!"). The fight eventually escalates into a bar brawl, prompting Shug and Celie to escape.
After returning to Mister's house, Shug and Celie explore their newfound relationship ("What About Love?"). Shug uncovers several letters for Celie that have come from
Africa. Celie recognizes Nettie's handwriting and realizes that her sister is alive ("Act I Finale").
Act II
While reading the letters that Mister has hidden from her, Celie learns that Nettie is in Africa and is living with the missionary family that adopted her children ("African Homeland"). In Georgia, Sofia is arrested for assaulting the mayor after refusing to work for his wife. When Celie goes to visit her, she learns Sofia will serve out her sentence in the Mayor's custody.
In 1932, Shug brings her lover Grady over for Easter. After learning the extent of Celie's anger towards God, Shug invites her to come back to Memphis with her so they can enjoy the simple joys of life ("The Color Purple"). After sitting down to dinner ("Church Ladies' Easter"), Celie tells Mister that she is leaving and Squeak announces she is leaving as well.
When Mister refuses and tries to beat her, Celie stands firm and curses him ("I Curse You, Mister"). Harpo then invites Sofia to come back and live at the Juke Joint, reconciling with her in the process. Eventually, Mister begins to feel the effect of Celie's curse. Harpo challenges his father to make things right after a bunch of terrible things happen to Mister, which force Mister to try to understand the meaning of Celie's curse and the meaning of life other than his tough childhood. ("Mister's Song/Celie's Curse").
At Shug's Memphis home, Celie starts writing back to Nettie and discovers that she has a natural gift for making pants. After inheriting her childhood home, Celie starts a business and begins selling her designs ("Miss Celie's Pants"). Meanwhile, Harpo and Sofia hit it off and then the two learn that Mister is having difficulty getting Nettie and the children to come to the United States. The three resolve to make a plan. ("Any Little Thing")
Shug tells Celie that she has fallen in love with a 19-year-old musician in her band and asks her permission to have one last fling with him. Meanwhile, Mister has reconciled his life ("What About Love? [Reprise]"). While walking home, Celie realizes that she isn't destroyed by this and, for the first time, feels a deep love for herself ("I'm Here").
Several years later, while hosting a Fourth of July picnic for the community, Celie hears a car horn and a familiar voice from her childhood. It is Nettie singing the clapping song they sang years ago. They both run to each other and hug with Celie's children right behind them all grown up. After learning that Mister and Shug have made the reunion possible, Celie thanks them and God for reuniting her with her sister ("The Color Purple [Reprise]").
SONGS
Act One
Huckleberry Pie – Young Celie, Young Nettie
Mysterious Ways – Celie, Nettie, Ensemble
Somebody Gonna Love You – Celie
Our Prayer – Nettie, Celie, Mister, Doris, Darlene, Jarene, Pa
That Fine Mister – Doris, Darlene, Jarene
Big Dog – Mister, Celie, Young Harpo, Mister's Daughters, Male Ensemble
Lily of the Field – Celie, Nettie, Mister
Dear God (Sofia) – Celie
A Tree Named Sofia – Doris, Darlene, Jarene
Hell No! – Sofia, Celie, Sofia's Sisters
*Brown Betty – Harpo, Squeak, Celie, Male Ensemble
Shug Avery Comin' to Town – Mister, Celie, Ensemble
All We've Got to Say – Doris, Darlene, Jarene
Dear God (Shug) – Celie, Shug
Too Beautiful for Words – Shug
*Push Da Button – Shug, Harpo, Ensemble
Uh-Oh! – Sofia, Squeak, Celie, Buster, Female Ensemble
What About Love? – Celie, Shug
Act I Finale – Shug, Celie, Nettie
Act Two
African Homeland – Nettie, Celie, Young Adam, Young Olivia, Ensemble
The Color Purple – Shug, Celie
Church Ladies' Easter – Doris, Darlene, Jarene
I Curse You Mister – Celie, Mister
Mister's Song (Celie's Curse) – Mister
Miss Celie's Pants – Celie, Shug, Sofia, Female Ensemble
Any Little Thing – Harpo, Sofia
What About Love? (Reprise) – Celie, Shug
I'm Here – Celie
The Color Purple (Reprise) – Celie, Company