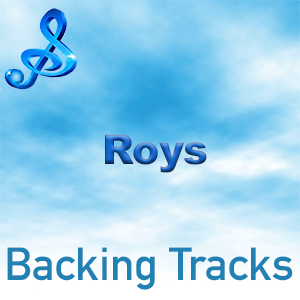 Roys (The) Backing Tracks : Still Standing
Roys (The) are an American bluegrass song writing duo comprising of siblings Lee and Elaine Roy. They grew up with music as an integral part of their upbringing. Grandma played fiddle, jaunts and uncles played guitar and the duo would always be playing or singing along.
Elaine learned to play the guitar and began singing at the age of five, going on to make her first on-stage appearance at the tender age of 10. Lee was playing mandolin in a local bluegrass group by the time he was nine years old.
| Listen | Song Title | Artist | Genre | BV | Price | Buy |
| --- | --- | --- | --- | --- | --- | --- |
Roys (The) Backing Tracks : Still Standing
Lyrics
It hit me like a freight train straight out of the dark
I didn't see it coming when you broke my heart
Left me sad and lonely wondering what went wrong
Leaving me to question can I make it on my own
Now I'm here making new plans
Finding out just who I am
Swinging strong day after day I'm finding I'm still standing
Sometimes it feels just like my world is gonna end
But I know if I hang on the sun'll shine again
These dark clouds and the rain I know they won't last
Someday I'll turn a corner it'll be in the past …
Roys Backing Tracks
Still Standing