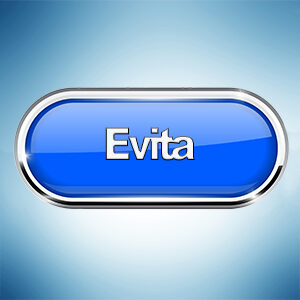 Evita is based on the historical story of María Eva Duarte de Perón, a poor Argentinian girl who grows up to be the wife of the president of Argentina, worshipped by her people.
As a young woman who longs for an acting career, fame, and fortune, Eva quickly learns that her feminine wiles hold power among a culture, and a political system, run by men. Once she makes it to Buenos Aires, Evita finds fame and power in her powers of seduction, eventually seducing the rising political figure, Juan Perón, who becomes the President of Argentina.
As First Lady of Argentina, she aligns herself with the poor, winning herself, and Perón, popularity among Argentinians.Evita becomes a hero to the poor and the working class­—and an enemy to the rich.
A young and unknown revolutionary, Ché, narrates the rise and fall of the beloved matriarch of the Argentinian people.
Music written by Andrew Lloyd Webber and lyrics and book by Tim Rice, this blockbuster musical became even more famous as a 1996 Hollywood film starring Madonna and Antonio Banderas.
Evita Backing Tracks – Another Suitcase In Another Hall   …   Buenos Aires  …   Don't Cry For Me Argentina  …   Goodnight And Thank You  …   High Flying Adored  …   I'd be Surprisingly Good For You  …   Lament  …   Oh What A Circus  …   Rainbow High  …   Andrew Lloyd Webber,  Madonna
| Listen | Song Title | Artist | Genre | BV | Price | Buy |
| --- | --- | --- | --- | --- | --- | --- |