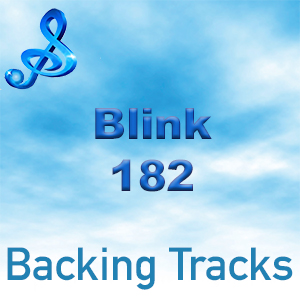 Blink 182 : An American pop punk band who are said to have been very influential to many bands that came after them and the pop punk genre. After their first public performance at a High School, Blink 182 took their sound on the road and have since won awards and nominations, topped the charts and released several albums and singles (although they did take a break in 2005). It was towards the end of this break that two band members were involved in a plane crash. Their survival of this spurred the lads to get back to performing and recording together.
July 2016 saw the release of the album, California. It became the band's second number-one album on the Billboard 200, and first in 15 years; it also reached the top for the first time in the United Kingdom. Its lead single, "Bored to Death", became the group's first number one single in 12 years.The band supported the album with a large headlining tour across North America and Europe.
In recent years, each member has explored side projects as well.
Blink 182 Backing Tracks – Adam's Song.  ….  After Midnight  ….  Aliens Exist  ….  All The Small Things  ….  Always  ….  Another Time Around  ….  Anthem  ….  Blowing In The Wind  ….  Bored To Death  ….  Boxing Day  ….  College Full  ….  Dammit  ….  Don't Leave Me  ….  Down  ….  Dump Weed  ….  Every Time I Look For You  ….  Fat Lip  ….  Feeling This  ….  First Date  ….  Give Me One Good Reason  ….  Going Away To College  ….  Grab Somebody  ….  I Miss You  ….  In Too Deep  ….  I Won't Be Home For Christmas  ….  Josie  ….  Keeping Myself Awake   ….  Machine Gun  ….  Makes No Difference  ….  M And M's (M + M's)  ….  Man Overboard  ….  Motivation  ….  Not Now  ….  Please Take Me Home  ….  Point Of View  ….  Rebound  ….  Reckless Abandon  ….  Rock Show   ….  Roller Coaster  ….  Stay Together For The Kids  ….  Still Waiting  ….  Story Of A Lonely Guy  ….  Summer  ….  Up All Night  ….
| Listen | Song Title | Artist | Genre | BV | Price | Buy |
| --- | --- | --- | --- | --- | --- | --- |