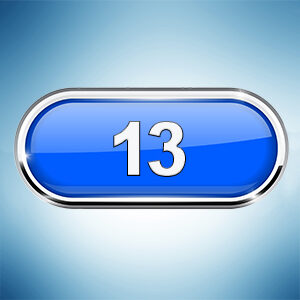 13 The Musical
Evan Goldman is about to turn thirteen, and he can't wait. His life seems full of possibilities — that is, until his parents get divorced, and he is forced to move with his mom from  New York to Appleton, Indiana.
If Evan can't get the coolest kids to come to his bar mitzvah, how is he going to survive the school year, not to mention, the rest of his life?
As Evan navigates the world of cool kids and nerds, jocks and cheerleaders, first kisses and heartbreak, he comes to understand "What it Means to Be a Friend." With a bright, catchy pop score from Jason Robert Brown, equal doses of humour and pathos, and a cast of wildly talented teens, 13 is irresistible to grown ups and almost-grown ups alike.
13 The Musical Backing Tracks: 
Becoming a Man,  The Lamest Place in the World,   Hey Kendra,  Get Me What I Need,   Opportunity,   What It Means to Be a Friend,   All Hail the Brain,   Terminal Illness,   Getting Ready,   Any Minute,   Good Enough,   Being a Geek,   Bad News,   Tell Her,   It Can't Be True,   If That's What It Is,   A Little More Homework,   Brand New You,
| Listen | Song Title | Artist | Genre | BV | Price | Buy |
| --- | --- | --- | --- | --- | --- | --- |