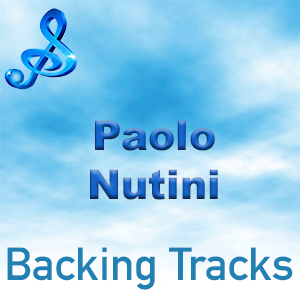 Paolo Nutini Backing Tracks : 10 – 10… Autumn Leaves… Candy… Iron Sky… Jenny Don't Be Hasty… Last Request… Let Me Down Easy… New Shoes… Rewind… Scream – Funk Up My Life…
Paolo Giovanni Nutini (born 9 January 1987) is a Scottish singer, songwriter and musician from Paisley. Nutini's debut album, These Streets (2006), peaked at number three on the UK Albums Chart. Its follow-up, Sunny Side Up (2009), debuted at number one on the UK Albums Chart. Both albums have been certified quintuple platinum by the British Phonographic Industry.
| Listen | Song Title | Artist | Genre | BV | Price | Buy |
| --- | --- | --- | --- | --- | --- | --- |
His first single, "Last Request," was released in the early summer of 2006. He appeared as the opening act for the Rolling Stones and Paul Weller whilst promoting his debut album, 'These Streets'. Finally released in July 2006 alongside his second single, "Jenny Don't Be Hasty", he album fared quite well in the U.K. It climbed to double-platinum status and sent four singles into the Top 40. Accordingly, an American release followed in January 2007.
After 5 years, Nutini released his third studio album, Caustic Love, in April 2014. . Caustic Love debuted at number one on the UK Album Charts and was certified platinum by the BPI in June 2014.
Paolo Nutini Backing Tracks
10 – 10… Autumn Leaves… Candy… Iron Sky… Jenny Don't Be Hasty… Last Request… Let Me Down Easy… New Shoes… Rewind… Scream – Funk Up My Life… Through The Echoes …