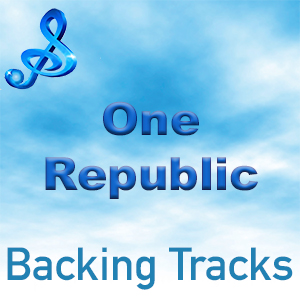 One Republic Backing Tracks : All The Right Moves … Burning Bridges … Can't Stop … Counting Stars … Feel Again … Good Life … I Ain't Worried … If I Lose Myself … I Lived … Light It Up … Lost Then Found … Love Runs Out … Marching On … Mercy … Preacher … Say All I Need … Secrets … Something I Need … Stop And Stare … Wherever I Go … Apologize …
Formed in 2002, One Republic didn't come to prominence until 2007, when "Apologize" became the most popular digital download in American history. They had been an internet success and were signed to Columbia record label but were dropped just before the release of their debut album in 2006. They were later signed to the Mosley Music Group label.
To date they have released 4 albums, have won several awards and toured extensively.
| Listen | Song Title | Artist | Genre | BV | Price | Buy |
| --- | --- | --- | --- | --- | --- | --- |
One Republic Backing Tracks
All The Right Moves … Burning Bridges … Can't Stop … Counting Stars … Feel Again … Good Life … I Ain't Worried … If I Lose Myself … I Lived … Light It Up … Lost Then Found … Love Runs Out … Marching On … Mercy … Preacher … Say All I Need … Secrets … Something I Need … Stop And Stare … Wherever I Go … Apologize (with Timbaland) …