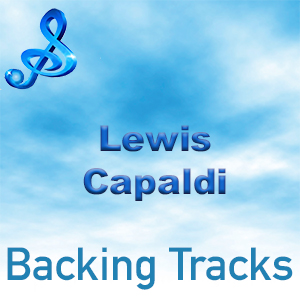 Lewis Capaldi Backing Tracks – Before You Go … Bruises … Grace … Hold Me While You Wait … Someone You Loved … Wish You The Best …
Lewis Capaldi is a Scottish singer-songwriter. He achieved mainstream successes throughout 2018, and in 2019, reached number one on the UK Singles Chart with his single "Someone You Loved".
| Listen | Song Title | Artist | Genre | BV | Price | Buy |
| --- | --- | --- | --- | --- | --- | --- |
Capaldi learned to play guitar when he was nine, and began his musical career singing in pubs and uploading videos to various social media channels. He released his first track "Bruises" in 2017 and the song quickly amassed close to 28 million plays on Spotify worldwide, making him the fastest ever unsigned artist to reach 25 million plays. He worked hard supporting other stars (including Niall Horan) on their tours during 2017 / 18 and also his own headline UK and European tour.
His debut album, Divinely Uninspired to a Hellish Extent, came out on 17 May 2019. He was nominated at the Grammy Awards 2020 for the category of Song of the Year for 'Someone You Loved'.
Lewis Capaldi Backing Tracks
Before You Go … Bruises … Grace … Hold Me While You Wait … How I'm Feeling Now … Pointless … Someone You Loved … Wish You The Best …