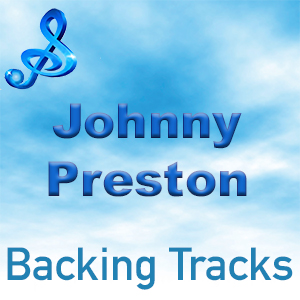 Johnny Preston Backing Tracks – Cradle Of Love … Running Bear ...
Johnny Preston was an American pop / rockabilly singer popular in the 1960's.
Johnny began singing and playing guitar at an early age, and by the time he was a teenager, he was performing with his father's band.
After forming and performing in a rock and roll band, Johnny Preston was asked to record "Running Bear", a song written by 'Big Bopper' (J P Richardson). The record was released after the Big Bopper's death in the same plane crash that killed Buddy Holly and Ritchie Valens. It entered the U.S. Billboard charts in October 1959, reaching number one where it stayed for three weeks. The sales of the record exceeded one million copies
| Listen | Song Title | Artist | Genre | BV | Price | Buy |
| --- | --- | --- | --- | --- | --- | --- |
Preston quickly followed up with another hit called "Cradle of Love," which was a hit in both the US & UK. Later singles had moderate success but Johnny Preston is still best known for his debut single.
He also appeared in a number of films, including "The Gene Krupa Story" and "The Big Beat." In the early 1960s, Preston's career began to decline, and he left the music business in the mid-1960s. He made a comeback in the 1970s, however, and continued to perform and record until his death in 2011.
Johnny Preston Backing Tracks
Cradle Of Love … Running Bear …