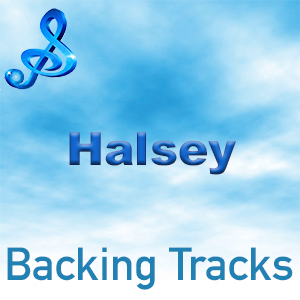 Halsey Backing Tracks – Alone … Angel On Fire … Bad At Love … Be Kind … Castle … Clementine … Closer … Colors … Coming Down … Control … Devil In Me … Drive … Eastside … Eleven Minutes … Eyes Closed … Gasoline … Ghost … Grave
Halsey is an American singer / songwriter who initially came to recognition from her self-penned songs published on social media. She was signed to a record label when her song "Ghost" went viral on an online audio distribution platform. Her first album debuted at number two on the Billboard 200 and was certified Platinum. Three new singles were released after, all of which achieved minor commercial success.
| Listen | Song Title | Artist | Genre | BV | Price | Buy |
| --- | --- | --- | --- | --- | --- | --- |

In 2016, Halsey was featured as a vocalist on The Chainsmokers' single "Closer", which topped the Billboard Hot 100 for 12 consecutive weeks. Halsey's second studio album was released in 2017 and debuted at number one in the US and Canada with four of its singles charting on the Billboard Hot 100. In 2018, Halsey sang with Khalid on the single "Eastside", which peaked at number nine in the US and topped the charts of five other countries. Later that year, she released the single "Without Me", which peaked at number one on the Billboard Hot 100, and also charted in the top five of sixteen other countries. Her Manic World Tour, in support of her third studio album took take place in Europe between February and March 2020.

Halsey Backing Tracks
Alone … Angel On Fire … Bad At Love … Be Kind … Castle … Clementine … Closer … Colors … Coming Down … Control … Devil In Me … Drive … Eastside … Eleven Minutes … Eyes Closed … Gasoline … Ghost … Graveyard … Haunting … Heaven In Hiding … Him And I … Hold Me Down … Killing Boys … Lie … New Americana … Nightmare … Not Afraid Anymore … Now Or Never … Sorry … Strangers … Trouble … Uncle Albert … Without Me … Young God … You Should Be Sad … 11 Minutes … 100 Letters …