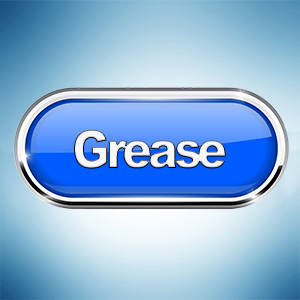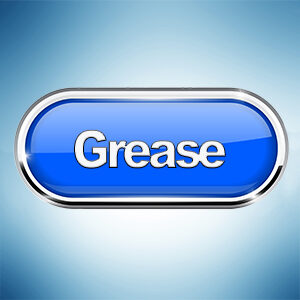 Grease Backing Tracks – Grease Lightning, Hopelessly Devoted, Look At Me I Am Sandra Dee, Summer Nights, Worse Things I Could Do , We Go Together,You're The One That I Want ..
Grease is a 1978 American musical romantic comedy film based on the 1971 musical of the same name. Written by Bronte Woodard and directed by Randal Kleiser in his theatrical feature film debut, the film depicts the lives of two high school seniors: a bad boy (played by John Travolta) and a good girl (played by Olivia Newton-John) in the late 1950's. Grease was successful both critically and commercially.
A sequel, Grease 2, was released in 1982, starring Maxwell Caulfield and Michelle Pfeiffer as a later class of greasers.
| Listen | Song Title | Artist | Genre | BV | Price | Buy |
| --- | --- | --- | --- | --- | --- | --- |
Synopsis
In the summer of 1958, greaser Danny Zuko and sweet Australian girl Sandy Olsson meet at the beach and fall in love. When the summer comes to an end, Sandy, whose family is returning to Australia, worries that they might never meet again, but Danny tells her that their love is "only the beginning." At the beginning of the new school year at Rydell High School ("Grease"), Danny reunites with his fellow gang members, the T-Birds, of whom his best friend Kenickie, along with Doody, Sonny, and Putzie are members. Meanwhile, unbeknownst to Danny, Sandy arrives at school, with her family's plans having changed, with her new friend Frenchy, a member of the Pink Ladies. Other Pink Ladies Rizzo, Marty, and Jan also arrive, excited to be seniors, as does Patty Simcox, a high-achieving cheerleader.
At lunch, Frenchy introduces Sandy to the other Pink Ladies while Danny and the T-Birds make fun of practicing football players, including the handsome Tom Chisum. Each group asks Danny and Sandy, respectively, about their summers and they each independently describe their romance without using the other's name, with Sandy's description far more innocent than Danny's ("Summer Nights"). Headed back to class, Sandy reveals that it was Danny Zuko she met, and Rizzo teases that perhaps she'll meet him again.
At a pep rally before a football game, Sandy and Patty perform as cheerleaders; there, Sandy and Tom flirt. Kenickie arrives with a used car he plans on rebuilding so he can race it at Thunder Road, a popular street race spot; as he says this, Leo, a rival greaser, drives by in a menacing manner. Rizzo puts Sandy and Danny together, surprising both of them. Sandy is thrilled to see Danny, but he is obnoxious and indifferent, upsetting Sandy. Frenchy invites Sandy to a sleepover with the Pink Ladies to cheer her up.
Rizzo and the other girls pressure Sandy into smoking a cigarette and having a drink of wine at the sleepover. Frenchy reveals that she plans to drop out of Rydell to go to beauty school and in an effort to prove herself, tries to pierce Sandy's ear, making Sandy sick. Rizzo makes fun of her innocent nature ("Look At Me, I'm Sandra Dee") and leaves when the T-Birds arrive in Kenickie's car. Rizzo tries to make Danny jealous by flirting with Kenickie, but Danny is unmoved and leaves. Kenickie leaves with Rizzo, stranding Putzie, Sonny, and Doody. Sandy laments over her feelings towards Danny, despite his earlier behaviour ("Hopelessly Devoted to You").
Kenickie and Rizzo, while in the midst of sex, are interrupted when Leo, along with his girlfriend Cha-Cha, deliberately crashes his own street racer into Kenickie's and insults Rizzo. At the same time, Kenickie's condom breaks.
The next day, the T-Birds look over Kenickie's car, and although they are initially skeptical of its potential, Danny and Kenickie explain the modifications they could add to make it a hot-rodding sex machine ("Greased Lightnin'"). At the popular hangout The Frosty Palace, Danny, after brushing off an attempt by Patty to flirt with him, apologizes to Sandy for his behaviour at the pep rally, but she rejects him having started dating Tom instead. Danny approaches Coach Calhoun about playing a sport. After picking fights with the jocks in basketball, wrestling and baseball, Calhoun suggests cross-country running; Danny proves to be a successful runner, which impresses Sandy and angers Tom.
Danny takes Sandy to the Frosty Palace for a date; they are soon joined by the rest of the greasers, and Danny and Sandy quickly leave in discomfort. Putzie and Jan, in an awkward exchange, agree to pair off for the dance; Kenickie and Rizzo get into an argument and go their separate ways, while Sonny unsuccessfully tries to court Marty. After everyone else has left, Frenchy, whose hair has turned bright pink, tells a waitress she has dropped out of beauty school and is visited by a guardian angel who advises her to return to Rydell ("Beauty School Dropout").
At the school dance, Leo and Cha-Cha show up as Rizzo's and Kenickie's respective dates. Vince Fontaine, who is hosting a live telecast of the dance, flirts with Marty. All of the students take part in a dance contest that descends into chaos ("Born to Hand Jive"). Danny and Sandy do well, but Sonny pulls Sandy off the dance floor, allowing Cha Cha to step in and win with Danny. During the last dance ("Blue Moon"), Sonny, Putzie, and Doody moon the national TV audience.
Danny apologises to Sandy and tries to make it up to her by taking her to a drive-in movie theater. She's unmoved by his pleas for forgiveness until he asks her to wear his ring, which she gleefully accepts. Danny then tries to make out with her, causing Sandy to angrily throw his ring at him and run off in disgust, leaving Danny distraught ("Sandy"). Meanwhile, Rizzo admits she may be pregnant to Marty and asks her to keep it a secret, but the story gets back to Kenickie, and he tells Rizzo he doesn't run away from his mistakes. Rizzo tells Kenickie the baby isn't his, which both relieves and upsets him.
The next day, the T-Birds have finished Kenickie's car and he is eager to race it against Leo's at Thunder Road. Sandy tells Rizzo she plans to watch the race and offers to help Rizzo despite the rumours about Rizzo's character that have been spread around school. She thanks Sandy and muses to herself about how her sins are not as bad as they could be ("There Are Worse Things I Could Do").
The T-Birds, Pink Ladies, and Scorpions gather for the race, with the winner receiving the loser's car as a prize. Just before the race begins, Kenickie hits his head, and Danny takes the wheel. Despite Leo using bladed hub caps (in a sequence paying homage to Ben-Hur), Danny wins the race. Sandy watches from afar and concludes that she must change her approach to life if she wants to win over Danny, asking Frenchy for help ("Look At Me, I'm Sandra Dee (Reprise)").
The gang celebrates graduation at a school carnival where Rizzo tells Kenickie she isn't pregnant and they reunite. Danny arrives wearing a letterman's sweater, to the other T-Birds' dismay. Sandy shocks everyone when she arrives with a new, wilder hairstyle and wearing a revealing black outfit and leather jacket. In song, Danny and Sandy reaffirm their commitment to each other ("You're the One That I Want"). As the film ends, the greasers promise to stay together after school ends ("We Go Together") and Danny and Sandy depart in a red hot rod, which takes flight as they wave goodbye to their friends.
Grease Backing Tracks
Alone At The Drive In … Beauty School Dropout … Blue Moon … Born To Hand Jive … Freddy My Love … Grease Is The Word … Grease Lightning … Hopelessly Devoted … Hound Dog … It's Raining On Prom Night … Look At Me I Am Sandra Dee … Megamix … Mooning … Rock N Roll Is Here To Stay … Rock N Roll Party Queen … Sandy … Summer Nights … Tears On My Pillow … There Are Worse Things I Could Do … Those Magic Changes … We Go Together … You're The One That I Want … Grease 2 Backing Tracks- Cool Rider … Prowlin …