Fun Stuff
Here's a collection of fun stuff, singing and musical jokes that we have compiled for you to enjoy
C, E-flat and G go into a bar
C, E-flat and G go into a bar. The bartender says, "sorry, but we don't serve minors." So E-flat leaves, and C and G have an open fifth between them. After a few drinks, the fifth is diminished and G is out flat. F comes in and tries to augment the situation, but is not sharp enough. D comes in and heads for the bathroom saying, "Excuse me. I'll just be a second." Then A comes in, but the bartender is not convinced that this relative of C is not a minor. Then the bartender notices B-flat hiding at the end of the bar and says, "Get out! You're the seventh minor I've found in this bar tonight."
E-Flat comes back the next night in a three-piece suit with nicely shined shoes. The bartender says, "you're looking sharp tonight. Come on in, this could be a major development." Sure enough, E-flat soon takes off his suit and everything else, and is au natural. Eventually C sobers up and realizes in horror that he's under a rest. C is brought to trial, found guilty of contributing to the diminution of a minor, and is sentenced to 10 years of D.S. without Coda at an upscale correctional facility.
Q: Dad, why do the singers rock left and right while performing on stage?
A: Because, son, it is more difficult to hit a moving target.
Singing Jokes One Liner's Opera is when a guy gets stabbed in the back and, instead of bleeding, he sings. Old musicians never die, they just de-compose. Ever hear the one about the tenor who was so off-key that even the other tenors could tell? Questions and Answers What is the definition of a mezzo Read more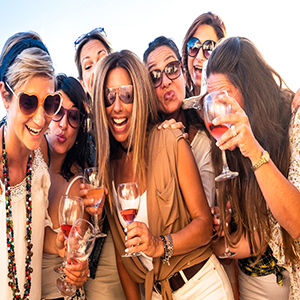 Things you only learn when you join a choir You will end up smiling No matter how fed up you are, after an hour of singing, you will have a smile on your face.  A sing-a-long will really get the endorphins (feel good hormone) pumping around your system. You'll get a far more fun workout Read more