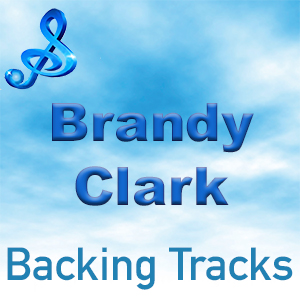 Brandy Clark Backing Tracks – Crazy Women … Drinkin' Smokin' Cheatin' … Get High … Girl Next Door … Hold My Hand … I Cried … Pray To Jesus … Stripes … What'll Keep Me Out Of Heaven
Brandy Clark – Brandy Lynn Clark (born October 9, 1975) is an American country music singer-songwriter.
Her mother taught her to write songs and sing. She was influenced by the country-pop and traditional country music artists she heard around her as a child and cites the likes of Dolly Parton, Ronnie Milsap and Dwight Yoakam as influences.
| Listen | Song Title | Artist | Genre | BV | Price | Buy |
| --- | --- | --- | --- | --- | --- | --- |
Clark began playing guitar at nine years old and sang in school musicals. As a teenager, she joined a music business program at University, where she took guitar. She studied commercial music and was chosen to perform in the school's "Best of the Best Showcase". Upon graduation, Clark got a job with Leadership Music and signed her first publishing deal not long after.
She was nominated for Best New Artist at the 2015 Grammy Awards.
Her songs have been recorded by many country artists including Sheryl Crow, Miranda Lambert and Billy Currington.
Brandy Clark Backing Tracks
Crazy Women … Drinkin' Smokin' Cheatin' … Get High … Girl Next Door … Hold My Hand … I Cried … Pray To Jesus … Stripes … What'll Keep Me Out Of Heaven